Debt, the most worrying thing in life. But it is not easy to solve it in the blink of an eye. How can a family learn quick ways to pay off debt?
Debt becomes worst if we already have a big commitment such as our wife and children and need to pay monthly house purchase installments.
Whatever it is, we still need to pay off for less street and better life in the future.
According to a report from the Ministry of Finance, as of the end of June 2020, the household debt of Malaysians amounted to RM1.27 trillion, equivalent to 87.5% of the country's GDP.
The breakdown is real estate loan debt (55.9%), personal loans (14.2%) and vehicle loans (12.3%). Source by The Edge Markets.
Here I will share 6 quick ways to pay off debt. Let's roll out!
1. Write down your Main Goal or "Big Why"
Set goals for a loan. For example, you have 3 debts, namely car, house and personal.
So, for each debt make a shortlist of debt balances, monthly payments and targets to be settled.
Although the bank has set how many years the remaining payment, but to settle the debt quickly, we can shorten the period according to our own goals.
For example:
1. Car debt, balance RM30 thousand. Target to achieve by 2025 which is 3 years much earlier.
2. House debt, balance RM250 thousand. Target to achieve by 2035 which is 5 years much earlier
3. Personal loan debt, balance RM10 thousand. Target to achieve by 2023 which is 2 years much earlier.
This goal is the Main Reason or "Big Why". Write this goal on a piece of paper and put it on the wall. You also can save it on mobile phones and computers.
Read those goals every day without a single day off miss it. According to a study by a Psychology Professor, Dr. Gail Matthew has a 42% high probability of success after writing a goal.
This Big Why is not only for debt goals but can be created for every dream you have.
2. Record Significant Expenses and Commitments Each Month.
This step needs to be done in order to identify where the income money is flowing.
It also helps you see more clearly what expenses can be reduced.
Make a note which includes all small expenses such as shopping for food and watching movies.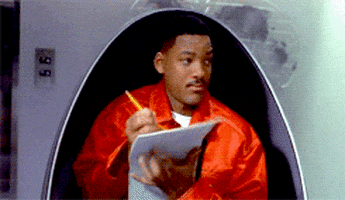 Image credit: giphy.com
While the record of commitment must be recorded correctly, starting from the largest commitment to the smallest commitment.
Examples of monthly commitments such as wife and child alimony, kids saving, parental alimony, kitchen expenses and utility bill payments.
To facilitate the work of updating the records provided, you can use Microsoft Excel to records those expenses and commitments.
Whenever there is an outflow of money, you can continue to update the file. Easy and fast.
3. Make an Estimate of How Much to Spend Each Month
This is to compare with the income earned. Look whether the portion of expenses exceeds income or vice versa.
If you spend less, you can use the extra money to pay off debts. Using excess money is one of the quick way to pay off debt.
With this approach, our plans will be faster as a result of saving money on spending.
However, if expenses exceed income, then you need to be prepared to re-evaluate the expenses that need to be reduced.
For example, maybe you can cut down on spending on movies and buy less unnecessary things.
4. Reduce Compulsory Payments (monthly commitment)
This can also help you settle debts quickly. Among the methods that can be tried is to make refinancing for house and car installments.
If staying in a rental house, one of the options that can be done is to move to a house that offers cheaper rental rates than the current residence.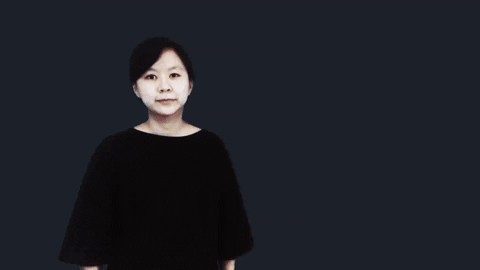 Image credit: giphy.com
For those who use credit card with a good discipline monthly payment, you can try to apply for a reduction in the interest rate set by the bank.
By reducing the mandatory payments each month, you will have a surplus of money that can be used to pay off existing debts.
5. Try to Increase Existing Income.
For those who have a lot of commitment, of course, increasing income is one of the best ways to pay attention. It is not uncommon to have more than one job in these challenging times.
On part-time work, there are people who work in the morning, then continue to be e-hailing drivers at night.
Some even generate income by engaging in online businesses. In fact, there are also get extra income by work on the weekends.
Some are Takaful agents, real estate agents and even water filter agents. As long not burdening yourself, just continue to get extra income.
6. Give Priority to Pay Off Debts with High-Interest Rates First
This can be identified when you make a list of available debts. Record the current payment amount, the interest rate and the balance that still needs to be settled.
Sort the list starting from the highest interest rate and descending to the bottom. Making payments using this way may temporarily limit your spending.
But it will definitely give you relief and help you to save in the long run.
Debt Is Responsibility
We all do not want to go into debt because the effects lead to stress for many years.
That doesn't matter if there is a problem with the job now so you can't afford to pay the debt.
Worse, if we owe loan sharks or 'Along'. Avoid looking for problems with them. You will regret and put your family at big risk.
I hope these tips can help you plan your finances better for the convenience of the future.
Use these tips wisely on how to get quick ways to pay off debt. Good luck!