The majority of people today still do not know the role of a real estate lawyer or real estate attorney. Let's take a look at how to choose real estate lawyer for your dream house.
Many people think that this real estate lawyer only prepares agreement documents and acts as a middleman between buyers and sellers only.
This kind of perception needs to be corrected where the scope of a real estate lawyer's work is very complicated and needs to go through various processes involving various agencies and authorities.
We believe that both home buyers and sellers will give up on handling these processes without a referral from an expert who is a real estate lawyer.
Who is your Real Estate Lawyer or Real Estate Attorney?
The selection of a real estate lawyer is important, but there is also no lawyer in a particular specialization.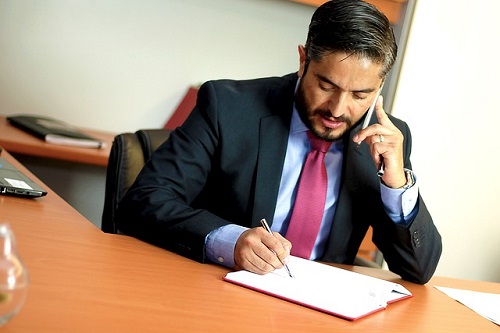 Even so, it refers to a lawyer who is focused and has the role of handling real estate sales transactions as a facilitator for one-to-one real estate sales transactions. Real estate may refer to houses, buildings or land.
Among the roles played by real estate lawyers are:
Managing home buying and selling transactions
As a legal advisor
Drafting a Sales Purchase Agreement (SPA)
Manage the

discharge of charge

Managing the ownership transfer process
Other work related to the sale and purchase of a property.
The real estate lawyer's priority in carrying out his duties is to ensure that the client's interests and rights are protected and that the sale and purchase of real estate transactions run smoothly as quickly as possible.
Who Needs the Services of this Real Estate Lawyer?
1. Home Buyers
It goes without saying that home buyers are the ones who need the services of a real estate lawyer. This is because the purchase process is complicated involving land offices, banks, and possibly developers.
Did you know that buying and selling a house is very complicated and requires highly knowledgeable professionals in every process? The time taken can also be shortened with the help of a lawyer.
2. Home Sellers
For home sellers there is a choice, they can appoint a lawyer or choose not to be represented.
If you choose not to be represented, the buyer's lawyer will help the owner to do tasks such as:
Filing of Real Property Gains Tax (RPGT).
Vendor grant matching
Transfer of ownership from the seller to buyer.
The scope of work above has a fee but it is much cheaper than appointing a lawyer yourself.
However, it should be remembered that the lawyer is still the buyer's lawyer.
They will definitely put the buyer's interests first if there is an issue. Therefore it is also good if you appoint your own lawyer when selling a house.
Choosing a real estate sales lawyer for the seller is like buying insurance or takaful. We pay a certain amount of money and may not see the benefits.
But when an accident happens, we will definitely regret why we didn't buy the insurance first!
Appointing a lawyer for the seller also refers to the concept.
Legal Costs
There is no specific amount for legal fees, but the cost is around 3% – 5% of the house purchase/sale price. You can also get a quote from the lawyer you want to appoint.
So, as a guide this is how to choose a real estate lawyer in Malaysia:
1. Choose a Law Firm that Focuses on Managing the Sale and Purchase of Real Estate
Law firms that only focus on handling real estate transactions as the main area of ​​the firm are more efficient in managing one transaction.
Since 1999, Asiah & Hisam has provided a comprehensive set of legal solutions to clients in Malaysia.

With extensive experience in the field of real estate, Asiah & Hisam is able to provide efficient and effective solutions to clients by combining their experience, knowledge and professional skills with the most modern technology available in the market.
Contact Asiah & Hisam for your real estate legal services.
As much as possible, avoid appointing a lawyer who handles too many cases, especially from different branches of law such as criminal cases, litigation, and others.
It is worrying that they will not have time to focus or provide the best service for your case.
2. Ask for Help From a Real Estate Agent
Real estate agents are among the individuals who most often deal with real estate attorneys.
Their careers depend on the efficiency of real estate lawyers facilitating the sale and purchase of houses.
Thus, they are more intelligent in helping you choose a real estate sales lawyer because they know the lawyers who provide the best service.
Real estate agents are very cooperative in facilitating the client's affairs, are committed in every matter, and always update the work status.
3. Use Genuine Legal Services
Make sure the lawyer you wish to appoint is from a legal firm under the supervision of the Malaysian Bar Council.
This can prevent you from dealing with lawyers whose practice certificates have been revoked and cause problems later.
An easy way to check the status of the law firm is to simply browse the web directory of The Malaysian Bar and make sure the firm is listed.
4. Avoid Many Lawyers Who do Side Business
There are lawyers who run various types of businesses and do not focus on their field. This is crucial because it might affect your time, energy, and effort waiting for the progress.
This type of lawyer will usually create your file or case casually. Ideally, choose a lawyer who is committed and who you are sure is able to protect your rights and interests.
5. Avoid Lawyers With Cheapest Fees
Everyone loves low cost. A good law firm is not necessarily the cheapest and too expensive, they will charge a fee according to the quality of the service provided.
For your information, these lawyers' professional fees are actually almost the same as each other, the possible difference is only in administrative charges and so on.
If you think too much about the legal fees by appointing a lawyer who can give you the cheapest fee, the fact is that the fees are getting more expensive day by day.
A stable lawyer or a firm that has an organized way of working, good company financial management, and a review process will give you an advantage if something goes wrong.
For example, if their employee quits, or goes on sick leave or maternity leave, your case process will be delayed because there is no employee who will take over the task immediately.
6. Use Legitimate Legal Services!
Before you start dealing with the lawyer to be appointed. You should first check whether the real estate lawyer or the firm is performing tasks with trust.
You can check at the Malaysian Bar Council or Bar Council which is the organization that regulates the legal profession. This organization has an authentic legal list!
That's some idea on how to choose real estate lawyer. Hope it benefits all of us.  Let's share in the comment section below.